STRATA AND SUBDIVISIONS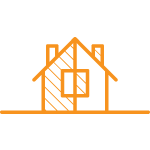 We are able to prepare two-lot to multiple lot strata plans including multi level.
Building alteration strata plans are required when parts of common property may have been acquired.
Conversion from company title to strata title buildings can be carried out from Council application, project management of various approvals through to final strata preparation.
Advice on Community Title Plans where multiple types of title may exist.
Staged Strata Plans can be prepared over building developments where single buildings or multiple buildings are to be constructed and titles issued in stages.