CONSTRUCTION SETOUT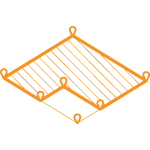 Residential and commercial building setout in relation to property boundaries.
As per the building plans survey marks are placed to accurately position the proposed building. A survey report can be issued identifying the marks placed by the survey setout.
In commercial construction the position of columns can be marked for accurate placement and continued on additional floors if required.